About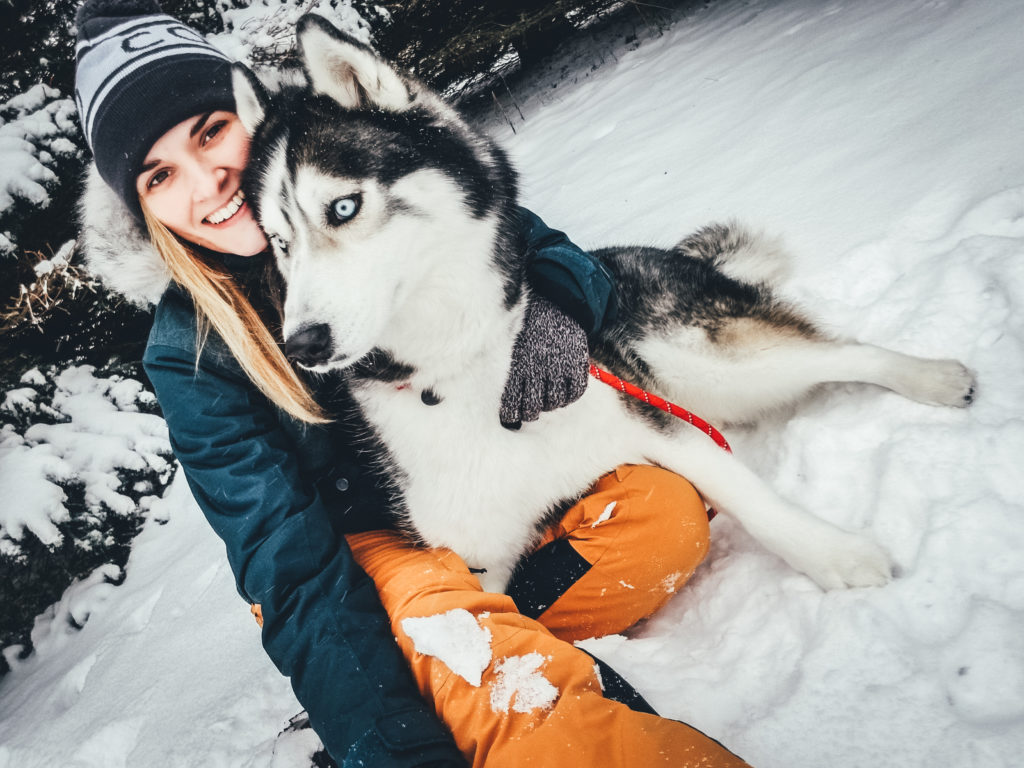 Hey there! This is Madalyn Beck coming at you from my chaise lounge. You will often find me and my husky, Ferro, arguing about who gets to sit there. He usually wins.
I have been writing since I can remember. Not inspirational or motivational, because let's be honest, when I was a kid, I was a free spirit. I didn't know the world was going to be a royal pain in the you-know-what. But I did write about some pains… like the first song I wrote which just so happened to describe the different sensations often occurring when one has gas. That's right. As only a five-year-old could truly get away with while making even the adults laugh about the honesty behind my lyrics.
One of my favorite things to do is entertain, and I dreamt of performing my songs on stage to the masses until I found out that I had a severe case of "stage fright". How could this be though when I had always been fearless to be my whacky and outgoing self? While my stage fright did not stop me in the theatre world, it did stop me from reading or singing my own work in front of people.
The fear of being judged is real.
But I wasn't afraid of being judged in regards to what I wrote. I feared the way I stumbled and stuttered. Throughout my childhood, any time the teacher called on me to read something aloud in front of the class, I froze because I struggled with dyslexia. I got confused over letters and had to think through almost every word. Kids laughed and teased me while they read smooth and effortless.
Reading had always been a challenge growing up. I preferred to read alone where no one could see me struggle over the words. I loved the stories and craft. I loved the worlds built on paper, the character carved out of synonyms. But eventually, with the continued taunts, I gave up. I rarely did my homework. I avoided reading assignments and I "faked it until I made it" which wasn't the best way to do things, but I was young… What did I know?
Until college. It was years until someone, my roommate, handed me a book. I kept pushing it away, not wanting her to laugh or ask me why it was taking me so long to read it. Instead, she said, "Take as long as you need, but just read it."
I did what she asked. I did it for her, yes, but I also did it for myself. I wanted to know what everyone was talking about. When I gave it back to her, we talked for hours about it, and then, hesitantly, I asked if I could borrow a second book.
From there, my love for reading began to grow again. My passion for the written word. I still struggled, but no one was making fun of me anymore. They just wanted me to try and join in these magical, fictional worlds where anything was possible. I applied myself. I focused on the curves and arches of individual letters, and I memorized the way words were supposed to appear and the sounds they were meant to make. Probably why I am now good at catching any typos even in highly recommended and published works.
WHILE I STOPPED READING, I NEVER QUIT WRITING. HOWEVER, I BELIEVE THAT IN ORDER TO GROW AS A WRITER, YOU MUST BE A READER.
It felt good to read again without criticism or judgment. I shouldn't have let it stop or hinder me, but I did. It's in the past. All I can do now is move forward with a vengeance.
Now I am writing and reading more than I ever had in my life.
Writing to inspire. Reading to learn. Writing to practice. Reading to grow.
I love being able to write quotes and prose that people connect with. I love that this is just one of the stories of my life that pushes me to help and inspire others to keep going. That even though I was embarrassed for years, I found my way back to my passion, the things I enjoyed even though I had a difficult time, and I WORKED HARD to accomplish them.
I hope to inspire others that the things truly meant for us were never meant to be handed over. They were meant to be worked for. They were meant to ignite a fire in our hearts and push ourselves to succeed and strive continuously for growth.
To everyone who has said
that you're not smart enough,
not pretty enough,
not strong enough,
not bold enough…

be mad enough to
prove them wrong.
Want to know more? Here are 5 fun facts you probably didn't know…
My day job is web & software development.
I suffer from depression, anxiety, and panic attacks.
Ferro is my registered support dog.
I could live off of smoothie bowls.
I am never completely satisfied and always strive for more, bigger, and better.