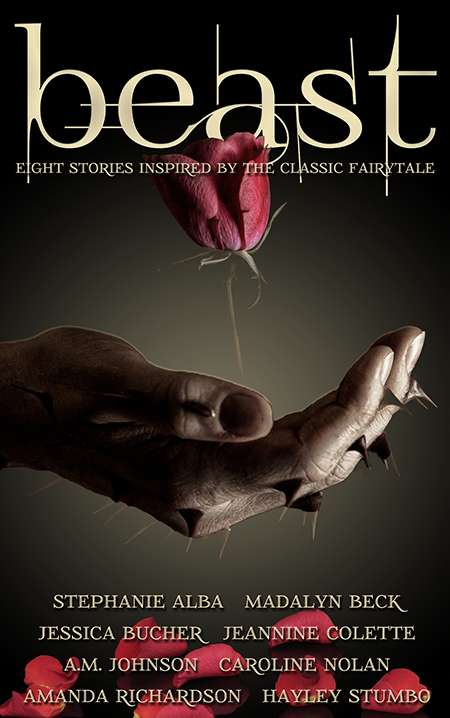 Title:
Beast: An Anthology
Published by:
Amazon Kindle
Release Date:
March 14th 2017
Genre:
Anthology
ASIN:
B01N6NMINT
Eight stories inspired by the classic fairytale, Beauty and the Beast. 100% of the proceeds will be donated to the Wildlife Conservation Network.

A TALE ABOUT changing your fate once it's already written because knowing your future can be a blessing or a curse.
A TALE OF blurred lines and two unlikely souls who find a way to make peace with their beasts—after all, life is hard, but death is harder.
A TALE OF a heartbreaker prince and the young sorceress who puts a tragic spell on him—it's no surprise he wants revenge—but first, he must understand what it truly means to be called a monster.
A TALE OF a woman who wanted to live beyond the gates of her manor, and the Beast who broke down her walls.
A TALE OF a beastly storm that traps a doctor and his secretary in the basement of the hospital they work in—and what happens when old wounds are torn apart and two pasts collide.
A TALE OF two men defined by how they look and the one woman who refuses to see it.
A TALE OF a book thief who is kidnapped by a rival bandit and learns the meaning of true sacrifice.
A TALE ABOUT a man who wants nothing more than to die, and how he saves the life of someone who is dying to live.
Add on Goodreads